Lending Services
Most Loans are Approved Within 1 Hour
All-State Credit Plan, LLC
Since 1981, All-State Credit Plan, has been helping individuals with financial assistance when they need it by providing consumer loans. One of our goals is to get you the money you need when you need it — Most Loans are Approved Within 1 Hour.
We Are Committed In:
Providing Truthful, Transparent, and Complete Information to Our Client Base.
Enhancing Customer Experience With Respect and Servicing Each Client as a Trusted Partner.
Attracting and then Retaining the Best Team of Professionals in Our Industry.
Remaining Focused on Client Privacy and Data Security.
Offering Our Client's Responsible Loans.
Apply Now for Fast Cash!
Try our Quick and Easy Online Application!
Personal Loans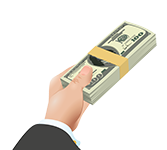 Personal Loans refer to a general kind of loan usually used to finance specific needs at a given time and using a small amount. It is very similar to consumer lending, although in this case the loan is used to pay for trips, weddings, etc (i.e., intangible or perishable goods). It's the easiest way to get cash for everything you need because it does not require collateral, and you can comfortably afford it.
The maximum amount to be financed by a personal loan normally ranges from $3,000 to $30,000k.
Consolidation Loans
We offer a wide array of services to suit your unique needs, including budgeting assistance and debt management. If you need help with strategies on budgeting for financial success, our financial counselors can help. They will help you develop a plan to pay your bills on time while helping you save for the future. Our debt management processes include debt consolidation and our financial counselors will work closely with you to evaluate both your secured and unsecured debts.
With our resources for fair collection practices, you can stop those harassing collection calls and act as your own advocate.
Refinancing
 Refinancing is done to allow a borrower to obtain a different, and even better interest term and rate for their existing loans. The first loan is paid off, allowing the second loan to be created.
All-State Credit Plan offers alternative refinancing services to help individuals who are saddled with large debts and high interest rates. By matching borrowers with the top lenders in industry, we will find a refinancing option to fit your budget and unique needs. In this way, you can use loan refinancing with All-State Credit Plan to boost your credit score!